Go Grey in May 2022
We are raising hope and awareness with our annual Go Grey in May campaign.
Our goal is to raise $15,000 this May.
PRIZES and DRAWS
To make it fun, each resident of Canada that donates between May 1st to May 31, 2022, will be entered in a draw for 3 prepaid Visa prizes. $250, $100 $50. Draw to be held on June 1st, 2022.
* No purchase or donation requirement – want to enter but cannot donate at this time? We understand that times might be tough so if you would like to enter our draw, please provide a short essay between 750-1000 words of how childhood brain cancer has impacted your life, family or friend and send to [email protected].
FUNDRAISE & CREATE AWARENESS
Purchase one of our Go Grey in May T-shirts for $25 and send us your photo so that we can share on Nelina's Hope website, FaceBook and Linked In Pages.
Share your photo #gogreyinmay.
Create an online fundraiser to support Nelina's Hope and raise funds on our behalf through social media platforms.
ADVOCATE
Share how you are connected to the brain cancer community and tell our various levels of government why more funding is needed today to change survival rates of this disease.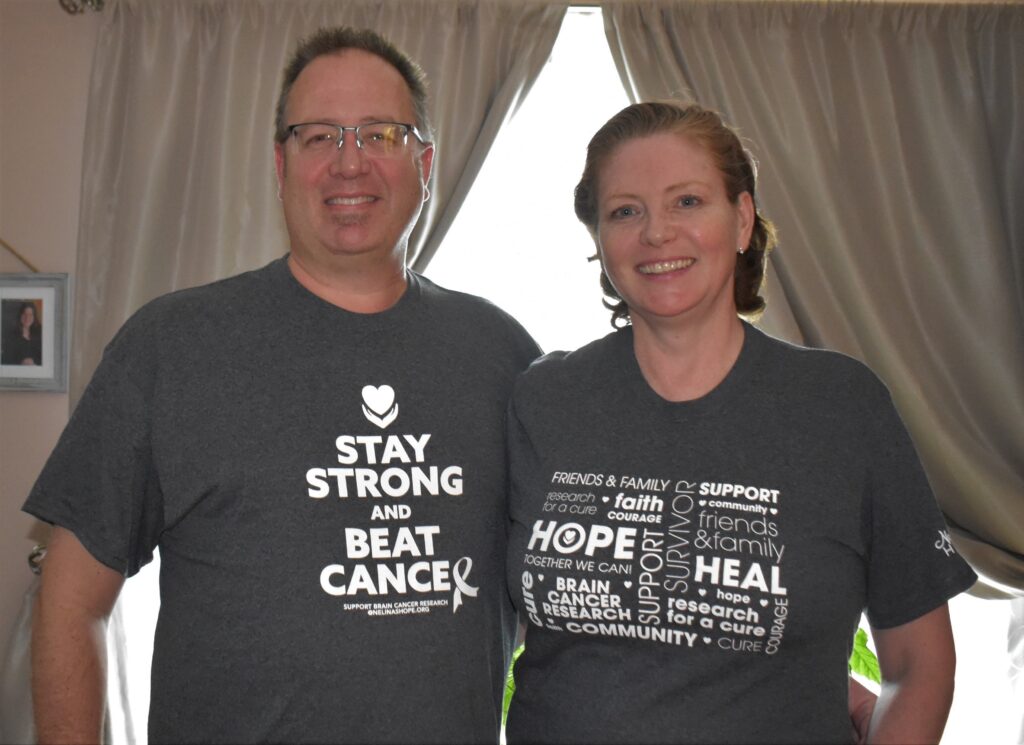 Past Events 2021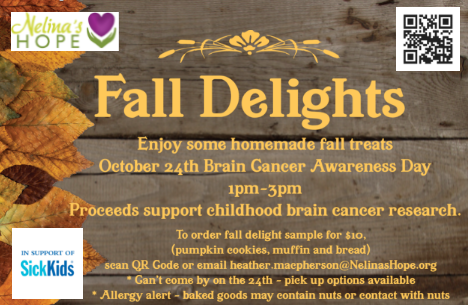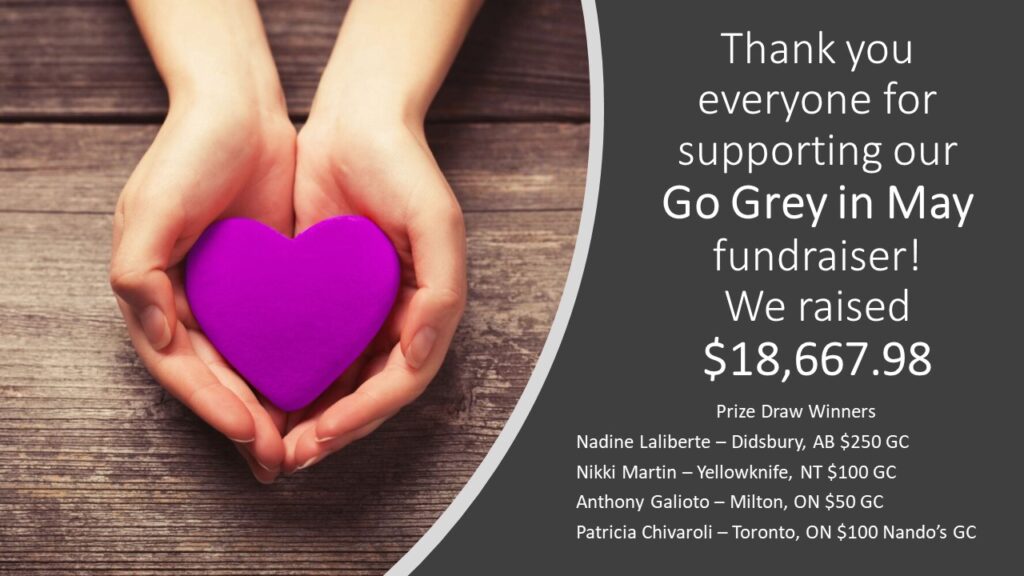 We have hosted a number of events over the last several years – bake sale & summer BBQ Picnic and our annual golf tournament. These events were made possible by so many volunteers and community groups.
Special thanks to:
Mississauga Fire Fighters
Henry & Philip Magic Productions
Teodra Face Painting
Miller's Grove Public School
Want to Get Involved?
Fundraise
Help us raise funds and awareness by creating online fundaising campaigns through social media. You can create a fundaiser for special times such as birthdays, Go Grey in May, and Go Gold in September.
Because of COVID 19, other fundraising options are quite limited. We will update ways to get involved when possible.
Advocate
Your voice matters. Share our story with your friends, family and work colleagues. Write a letter to the Minister of Health or Prime Minister about the important of pediatric brain cancer research. We would love to hear your advocating efforts!
Volunteer
Volunteering your time is so much appreciated. Please contact us for volunteer opportunities. Due to COVID 19, volunteer options are limited.